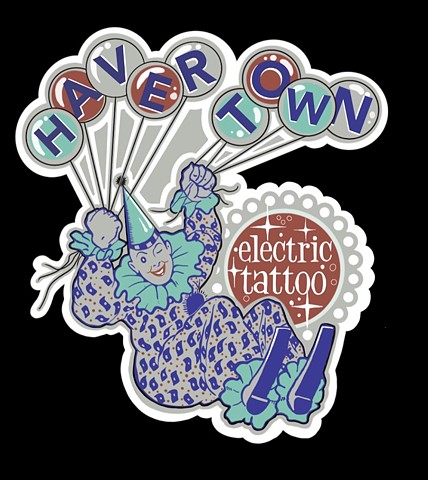 Havertown Electric Tattoo, located at 30 W. Eagle Rd. Havertown, PA 19083
With over 20 years of experience in the business, we feature expert tattooing in a clean, comfortable, safe and private environment. From classic to custom tattoos, we will meet your needs and exceed your expectations. Walk-ins are welcome 7 days a week, as artist availability allows.
We are easily accessible from all of Delaware County, Philadelphia and the surrounding suburbs.
Hours of operation
Monday thru Saturday 12:00 pm - 8:00 pm
Sunday 12:00 pm - 6:00 pm
For more information, stop in anytime and talk to one of our artists. Please note all pricing will be given in person and not via email or phone call.
Call us: (484) 455-7666
E-mail us: havertownelectrictattoo@yahoo.com
Facebook: @havertownelectrictattoo
Instagram: @havertownelectrictattoo
We offer tattoo services only, sorry no body piercing.